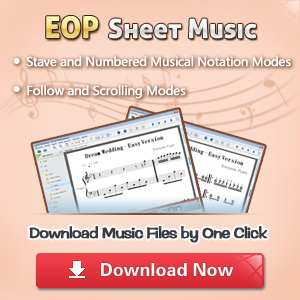 EOP Frozen Skin is offered! Let's begin our thrilling adventure journey with beautiful princess Anna, Brave Kristoff, funny Sven and lovely Olaf.
1. Please unzip the download file first.
2. Copy the zipped folder to the folder EveryonePiano\skin, and its default installation location is C:\Program Files\EveryonePiano\Skin.
3. Open the software again and choose the new installed skin.