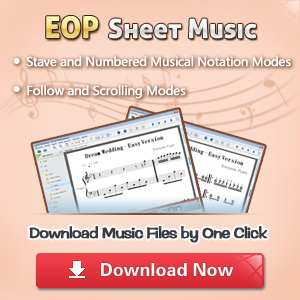 EOP Plants.vs.zombies skin 2 is coming! This skin has the wonderful scenes change, like the Egypt pyramid and crazy west toll-gate. These all prove this skin use the most familiar theme Chinese game lovers like best - traversing. If you also love plants.vs.zombies 2, then this skin we advise you not to miss. When you are playing the piano, you can also enjoy the exciting feeling that Plants.vs.zombies 2 gives you. Download it now!
1. Please unzip the download file first.
2. Copy the zipped folder to the folder EveryonePiano\skin, and its default installation location is C:\Program Files\EveryonePiano\Skin.
3. Open the software again and choose the new installed skin.