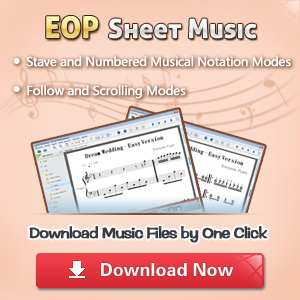 The Walking Dead Season 7 would be released on October 23th, 2016. Billions of fans are looking forward to the return of this amazing drama, which combines of humanity, terror, warmth and friendship.
Let EOP take you into the zombie world right now!
Note: It contains double skins-Keyboard and MIDI version.
1. Please unzip the download file first.
2. Copy the zipped folder to the folder EveryonePiano\skin, and its default installation location is C:\Program Files\EveryonePiano\Skin.
3. Open the software again and choose the new installed skin.